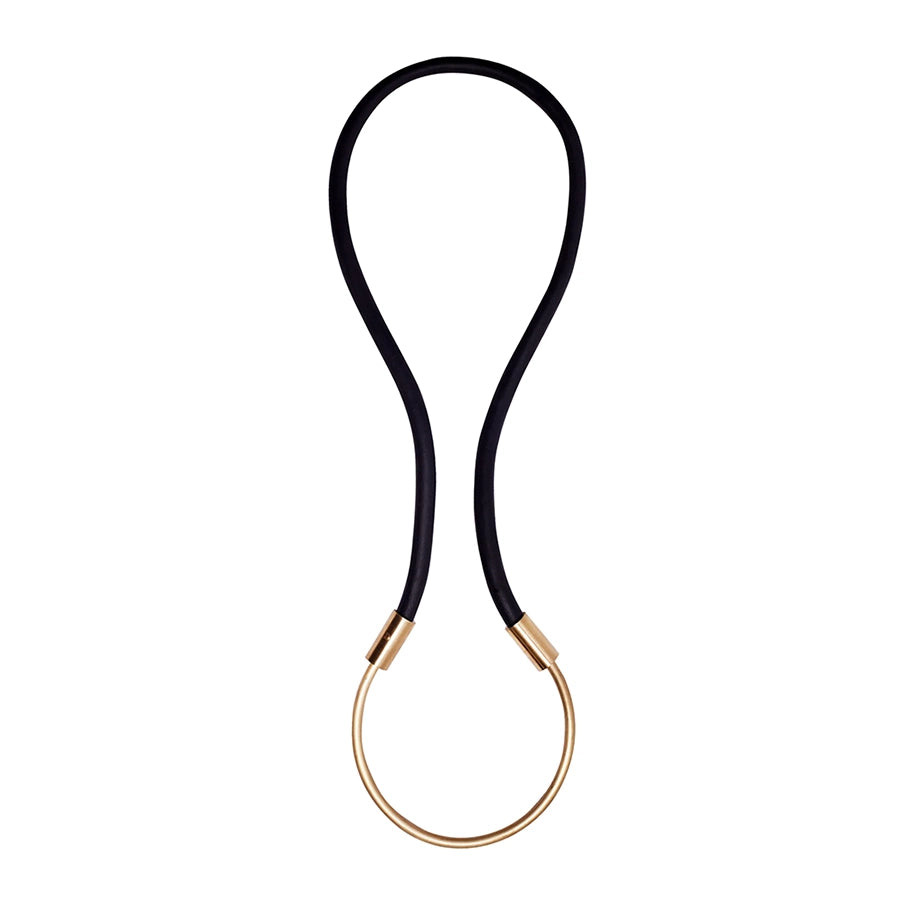 Flow Neckpiece | Black & Gold
Free shipping on orders over R800
Experience the captivating allure of the Flow neckpiece, featuring the mesmerizing "infinity shape" that embodies modern elegance and sleek sophistication. The rounded brass pendant serves as a striking accent with its soft, flowing curves gracefully adorning your neck. Renowned for its exceptional comfort when worn, this neckpiece boasts a clasp design at the back, ensuring both style and convenience.
Dimensions : 30cm (L) x 7mm (D).

Made locally from solid brass, rubber and silicone, along with 3 layers of an anti-tarnishing sealant. Clean pieces with a damp cloth with mild soap, do not use chemicals.

Flow Neckpiece | Black & Gold